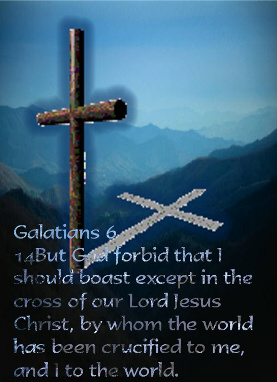 Welcome to Preeminence of Christ Minstries!

Dedicated to the Glory of God, the Exaltation of Christ, the Edification of the Saints and Evangelism to the Lost.

"Therefore God also has highly exalted Him and given Him the name which is above every name, that at the name of Jesus every knee should bow, of those in heaven, and of those on earth, and of those under the earth, and that every tongue should confess that Jesus Christ is Lord, to the glory of God the Father." (Phil. 2:9-11)
"And every creature which is in heaven and on the earth and under the earth and such as are in the sea, and all that are in them, I heard saying: "Blessing and honor and glory and power Be to Him who sits on the throne, And to the Lamb, forever and ever!""
(Rev. 5:13)
"Worthy is the Lamb who was slain to receive power and riches and wisdom, and strength and honor and glory and blessing!" (Rev. 5:12)